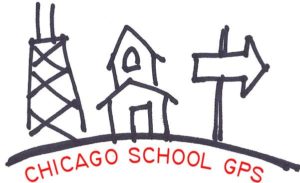 "What's Next?
Decisions After Notifications"
Chicago's Public & Private Elementary School Edition
Elementary notifications typically come out in early March-April.
Private independent and parochial schools notify in early March.  
CPS first round notification letters were released in late April.
Waitlists move throughout spring and summer.
Contact Us for more information regarding "Next Steps" in your elementary school journey.
We can help PreK and Early Elementary Parents (and anyone interested) who want to learn:
How to choose the best fit if we received multiple school offers
What do we do now if we received no offers
Should I continue to apply?
How do I prepare for success in elementary school?
What are my public & private school options if I missed the deadlines?
How to determine when to switch schools
Q&A session
Let Chicago School GPS help you figure out "What's Next?" upon hearing notifications from the Chicago elementary schools.  Whether you have a range of options or none yet, we can help you make sense of next steps to maximize success in your elementary school journey.