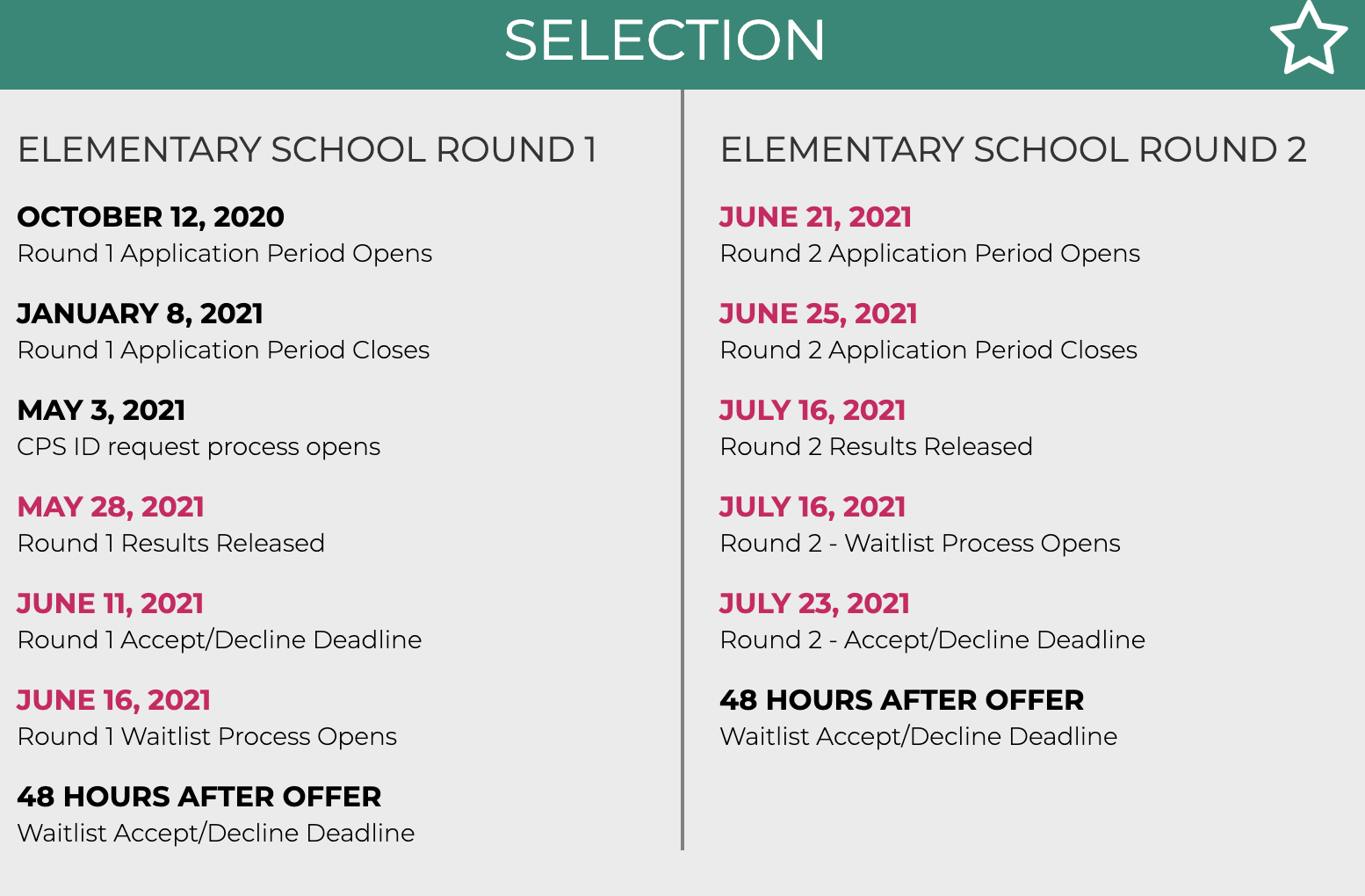 Round 1 CPS Elementary Notifications were posted in the GoCPS portal for Choice (lottery) and/or Selective Enrollment (test based) selections. Students could be offered multiple Choice program offers but only ONE selective enrollment offer. A family's neighborhood school is always guaranteed.
Choice elementary offers are based on a lottery selection process and include magnet, magnet cluster (neighborhood w/focus area) and open enrollment (other neighborhood) schools. Drummond, Suder and Inter-American preschool programs are included in Choice schools. CPS Tiers and proximity are only considered for the entry year of a magnet program. All other programs conduct a general lottery (in some cases, a sibling lottery).
Selective enrollment elementary offers are based on entrance testing and include Classical & Regional Gifted Centers (K or 1st through 8th), as well as Academic Centers (7th/8th). CPS Tiers are only considered for the entry year of these programs and offers are "single offer" only, based on a student's score.
Details, dates and Academic Center (7th grade) cutoff scores are posted on GoCPS. Helpful GoCPS videos are posted HERE (note: videos are slightly outdated since there are no longer International Gifted programs).
Round 1 accept/decline deadline is June 11
Round 1 waitlists open on June 16 (48 hour waitlist decision window)
Round 2 elementary applications (for programs with unfilled seats) open June 21-25
Round 2 results released & waitlists open July 16 (48 hour waitlist window)
Round 2 accept/decline deadline is July 23
New applicants can request a CPS ID to apply to Round 2 (existing applicants do not need a new CPS ID). Round 2 applications will open on June 21 for any schools with remaining open seats. Any unfilled seats may also be filled on an as available basis at the end of the summer by contacting a school you are interested in.
Applicant families are encouraged to "tour" schools before decisions are returned.