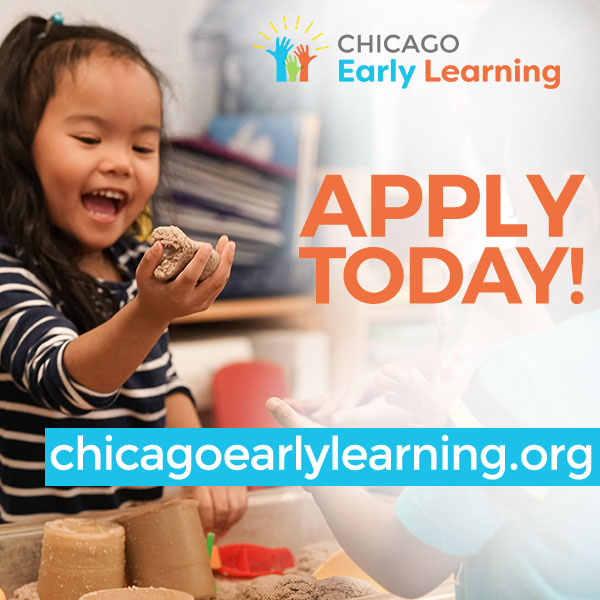 Chicago Early Learning's school and community based preschool programs for 4 and 3 year olds (by Sept. 1st birthday) opened its 2021-2022 application on 4/21/21. If parents are interested in these sliding scale tuition programs that prioritize low income and 4 year old students, then visit www.chicagoearlylearning.org or call 312.229.1690 to apply.
Families can choose up to 2 Chicago Public School (CPS) or community based sites. Families should choose programs based on location, hours (most are 7 hours, some are half day) and ages served (most prioritize 4 year olds). School based sites mostly host 4 year olds, while community based sites mostly host 3 year olds.
Applicants who apply within the first 3 weeks of the application opening receive "preferred placement", then placements are based on a space available, rolling admissions basis.
Helpful FAQs can be found HERE. The application is linked HERE.
Note: CPS based sites do NOT guarantee students can attend that school's kindergarten program if that is not their neighborhood school.